Who we are today
Since 2000, Lungs for Life (LFL), has been dedicated to providing education and support to the cystic fibrosis and lung transplant communities.

Although we are no longer in operation as 501(c)(3), Lungs for Life (LFL) is committed to continuing to provide education, support and raise awareness for cystic fibrosis, organ donation and transplantation individuals and communities. In 2014, we added asthma awareness to our focus of lung resources.

Our History
To understand why Lungs for Life (LFL) came into existence, you really must read Eddie's Story. From there it will be clear why we became a registered 501(c)(3) tax exempt, all-volunteer charitable organization.

Our primary goal was to provide necessary financial assistance to meet the daily living and medical needs of those with cystic fibrosis, as well as, both pre -and post -transplant related expense needs. We improved their quality of life as they awaited a cure and we helped ease the burdens they faced as they battled their disease.

Our secondary goals were to provide education and research support, as well as, raise awareness.

In the beginning and for many years after, there were no other successful charitable assistance model(s) that existed like ours and we were proud to be the leaders in this breakthrough support model. It is exactly our original financial support model that was used in the creation of many new patient resources available today. We worked through our network of social workers and conducted fundraising events like the annual LFL Annual Yard Sale.

The Lungs for Life Foundation made a difference in the lives of cystic fibrosis and transplant individuals, families and communities.

Although we will no longer be raising funds, we will remain a resource of information and support for both the cystic fibrosis, transplant and, now, asthma communities. We will provide important links to cystic fibrosis information sites, transplant information sites, asthma resources, outside organizations, individuals and a host of other resources that share or further our cause(s).

You will find all this information, right here, on the Lungs for Life Breathe Blog.

We encourage you to subscribe to the newsletter to stay up to date on all the information we will be passing along and for ways in which you can help us raise awareness.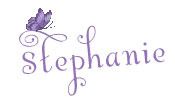 ---
Timeline
2014 - Present: Lungs for Life dissolved as a charity but remains focused on its' secondary goal(s) of providing education and awareness for cystic fibrosis, organ donation and transplant. Also added to this awareness list was Asthma information and awareness.
2012 - 2014: Lungs for Life remained a registered charity.
2000 - 2012: We were actively able to provide assistance funds to over 100 families and individuals.
2000: Lungs for Life (LFL) became a registered 501(c)(3) tax exempt, all-volunteer charitable organization.
Read more...