If you do a search for "cf pharmacy" or "cystic fibrosis pharmacy", the CF Pharmacy of Florida does not come up as the first link. BUT, if you are a savvy internet user, you know that sometimes the best of links are not always the first ones listed!

Go down a little further and you will find the title "Freedom HHCS", which also isn't very recognizable -but look at the web address link and you will see "mycfpharmacy.com". Back in 2006, a patient contacted Lungs for Life for assistance and introduced us to the CF Pharmacy. I made contact with Beverley Donelson (a.k.a. "Grandma Bev") asking for more information on the CF Pharmacy.


One of the questions I asked was for clarification on whether the CF Pharmacy of Florida was affiliated in any way with the Cystic Fibrosis Foundation's (CFF) pharmacy.
Bev immediately responded to my email and here is a summary of that response:
The CFF has a pharmacy. They don't run it. They subcontract the services of another Rx (pharmacy). They do not have a pharmacist (on staff). They can ONLY sell to those with CF and TX (transplant), if they have CF -and only medications.
The CF Pharmacy of Florida were the first, and for over 6 years, the only Cystic Fibrosis PHARMACY in the USA. We service folks all over the world (if their country allows).
We specialize in all Respiratory, TX meds, Diabetes meds and equipment/supplies. We also do alternative meds. We have all nutritional supplements. We do compounding to order and IV's. We also flavor meds when asked (if possible). We deliver directly to your home or address you tell us to. We send out automatically each month as requested. We call for refills for you when needed.
CF Pharmacy of Florida
www.mycfpharmacy.com
1-888-307-4427
If you still have questions after reviewing the information on their website, you may contact Beverley Donelson via email: bevd [at] hhcs (dot) com.
Feel free to comment below on your experience with the CF Pharmacy of Florida and/or additional information not already contained in this blog post.
You may also share this blog information article through any of the social sharing options below.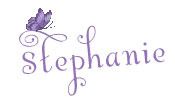 Read more...