I came across this short film, made for the Cystic Fibrosis Trust (www.cftrust.org.uk) by Absolutely Cuckoo. It's a fantastic video that helps children with cystic fibrosis understand their condition and explains to other (non-affected) children what Cystic Fibrosis is.



I remember, as a child, struggling to understand what cystic fibrosis was when I was old enough to understand that my oldest brother, Eddie, was diagnosed with CF. I only wish there was this short film that I could have watched.

Thanks for sharing the video, Joanne!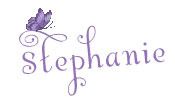 Read more...