UPDATE (6/16/2014): This partner is no longer supporting the Lungs for Life Breathe Blog

Happy New Year!!!


It has been a great start to 2011! With the help of Crystal Allure Jewelry, I'm excited to announce Andrea with Word Décor 'n More has generously offered to donate a portion of the net proceeds from the sale of the Just Breathe wall quote to the Lungs For Life Foundation!

It's a perfect collaboration for both businesses and a special thank you to Andrea for her generosity and support of the Lungs for Life Foundation mission.

How You Can Help
The easiest way to help is simply to spread the word. Tell your friends, family, social network contacts and don't forget to pick one up for yourself!

Here are just a few ideas on using the Just Breathe vinyl wall decal:
-Give as a gift
-Give as a lung transplant anniversary gift
-Adorn your own wall and raise awareness of organ donation and transplant to all your visitors.

Have any more ideas on how to use the Just Breathe wall quote? Please feel free to comment and share your idea(s).

Choose your preferred size and colors over at the Word Décor 'n More website.

Live every moment to its fullest!

Just Breathe...
You'll never live this moment again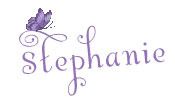 Read more...