What?! A discount on designer awareness jewelry? Get outta town. That's right. The exclusive awareness jewelry designs offered by Crystal Allure Jewelry are included in their recent grand re-opening announcement and offer.

That means until April 30, 2010, you can get 20% off your transplant bracelet order! AND for every order you place until then, your name will be entered into a contest to win a FREE $50 gift certificate to spend at CrystalAllure.com!!!

Let's run this down:
1. 20% off your order
2. a chance to win a $50 gift certificate -and-
3. a portion of the proceeds from awareness jewelry sales are donated to charity

Is it me -or is this a fabulous deal?! Now's your chance to get your favorite awareness bracelet (transplant awareness bracelet, cystic fibrosis awareness bracelet) before it's gone. Remember some pieces are one-of-a-kind and cannot be duplicated. Help raise awareness of transplant, organ donation and cystic fibrosis with sparkling jewelry by Crystal Allure!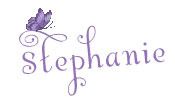 Read more...