Anabel Stenzel, from The Power of Two, sent me this very important information about the need for action on a petition to enable treatment of CF in Japan.

Currently in Japan, CF is not included in the medical expense assistance program for incurable diseases.

And, the basic medications which are used in Europe and the United States of America, such as pancreatic enzymes for digestion, inhaled antibiotic medication, and inhaled mucolytic enzymes are not approved in Japan or covered by the national health insurance.

Every adult and child with cystic fibrosis deserves to be able to take advantage of the medications and treatments available for cystic fibsosis. These important factors help to extend their lives and allow them to live a quality life.

Please show your support: http://www.PetitionOnline.com/cf2010/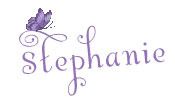 Read more...