Lungs for Life has had a long standing relationship with Joanne Schum. When she first compiled "Taking Flight" we were thrilled for her and we received first grabs at the new copies before they hit the store. From that point forward we have always kept this book in stock and available to the cystic fibrosis and lung transplant communities. It is a valuable resource for those considering or going through lung transplantation. Learn more about the book below.


Taking Flight -Inspirational Stories of Lung Transplantation
This book is the gathering of 255 stories from around the world of those who have had a lung or heart/lung transplant. The recipients share their amazing stories. Also included are stories from caretakers and loved ones and how lung transplant changed the lives of their loved ones, and how wonderful it is to witness the new life that has taken place.

The fascinating and miraculous stories of all these individuals are just a small number of those who have received a lung transplant and now have the joy of living and breathing and being with their loved ones for many more years. Inspirational, moving and a true miracle for all these folks.

Compiled by Joanne Schum (Cystic Fibrosis Bi-Lateral Lung Recipient, September 12, 1997). Authored by Lung Recipients Around the World.

Released: July 6, 2006 | ISBN-10: 1553696840
Purchase Taking Flight: Inspirational Stories of Lung Transplantation
through Amazon.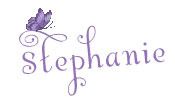 Read more...